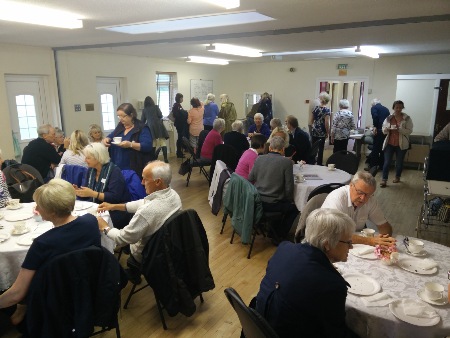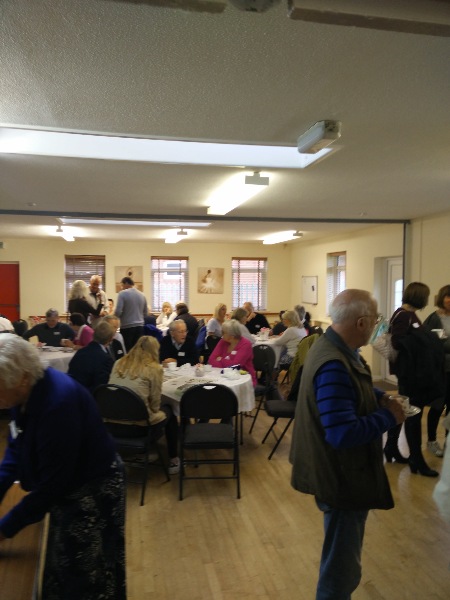 Ness Neighbours is a non-profit group of volunteers, set up to bring the local community closer together and support Ness Village Hall. We have held coffee mornings from September 2016, on the first Tuesday of every month, all of which have been very well attended and supported.

Future Coffee Morning dates (10am to 12 noon, £2.50 for unlimited coffee and cake)

Tuesday 6th February 2018
Tuesday 6th March 2018

If you would like to be involved in organising, or have suggestions, please contact us via the website.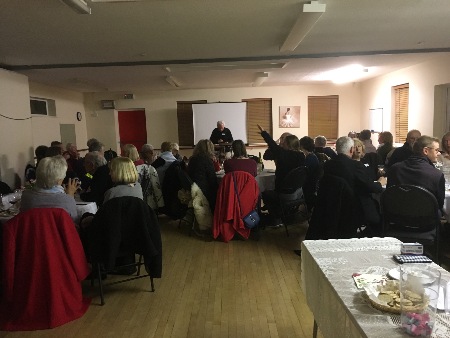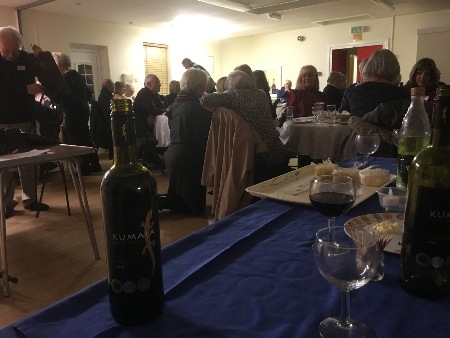 Helen's Courgette Cake – lovely moist walnutty cake

Preparation: Food processor-shredding disc and chopping blade (or grate courgettes and chop walnuts) Moderate oven - 165⁰C fan 2 loaf tins – 21cm x 11cm (greased or lined with parchment)

Ingredients: 360g Courgettes (approx. 2 medium courgettes) 3 Eggs 400g Gran Sugar 3 teaspoons Vanilla Essence 105g Veg Oil 100g Walnuts 375g SR Flour ¼ teaspoon Baking Powder 1 teaspoon Salt 2 teaspoons Cinnamon

Method: Wash, top and tail courgettes, then shred using shredding disc (or grate) Remove courgettes, rinse and dry bowl. Put chopping blade in processor Add EGGS and process till pale colour Add SUGAR, VANILLA, OIL – process till slightly thickened (approx. 30 seconds) Add WALNUTS and shredded COURGETTES – process till nuts are roughly chopped (approx. 2 seconds) Add FLOUR, BAKING POWDER, SALT and CINNAMON – process till combined Pour mix into 2 loaf tins and bake 45-50 minutes (till skewer comes out clean) Serve well buttered – option – put whole walnuts on top before baking


Deb's Gorgeous Ginger Cake (From the VSO Cookbook) A delectably moist and sticky ginger cake

Preparation: Moderate oven - 150⁰C fan 2 loaf tins – 21cm x 11cm (greased or lined with parchment)

Ingredients : 120g Unsalted Butter – cubed 250g Golden Syrup 200g Plain Flour 50g SR Flour 2tsp Bicarb of Soda 2tsp (heaped) Ground Ginger 1tsp Mixed Spice 200g Caster Sugar Pinch of Salt 250g Milk 2 Eggs – beaten
For Drizzle: 125g Sugar; 125g/ml Water; 1tbs Grated Ginger

Method: Melt BUTTER and SYRUP together over a low heat or in the microwave Sift the DRY INGREDIENTS together and stir in the EGG and MILK. Gradually add the BUTTER/SYRUP mix. Pour into the 2 loaf tins and bake for 50-55 mins until risen and firm (a skewer comes out clean). Whilst cake is baking, make the drizzle. Put the water and sugar into a pan and heat to simmer. Add the ginger and simmer for 5 mins. Strain and pour over both cakes, still in their baking tins, when they come out of the oven. Leave till cool, then take out of tins. Take care – there'll be syrup everywhere!